Unlock Your Potential for a
Better Future
Work towards a better life with Smartstaff and gain access to high quality jobs, competitive and fair pay and exclusive perks that ensure a brighter tomorrow!
Why you need to join Smartstaff
Payments - On Time and Anytime
With our easy-to-use vernacular-friendly mobile application, you can track not only your salary, but also request an advance anytime to manage unexpected expenses!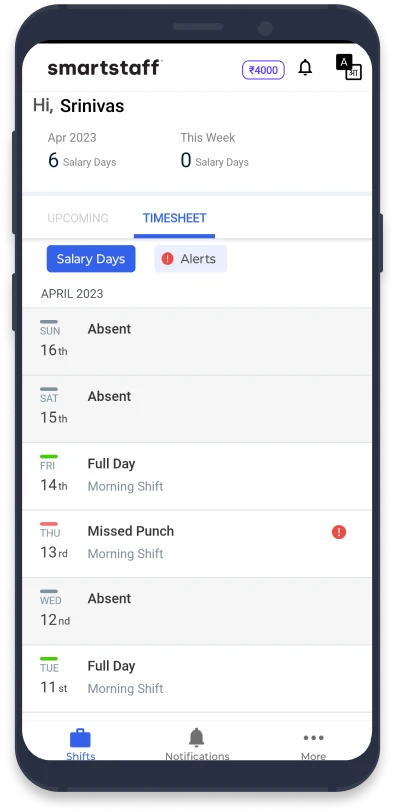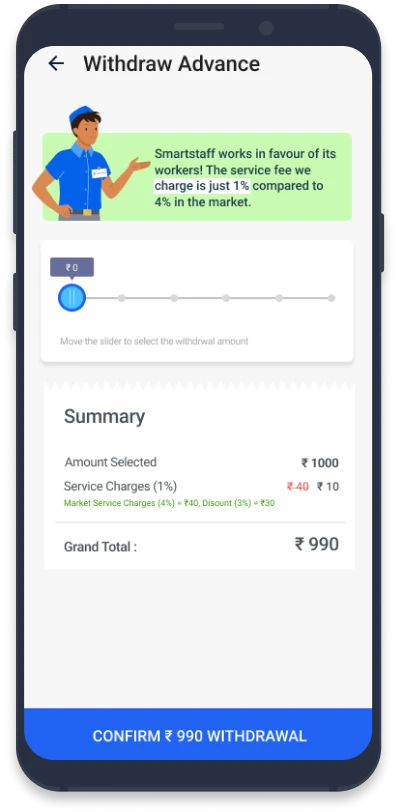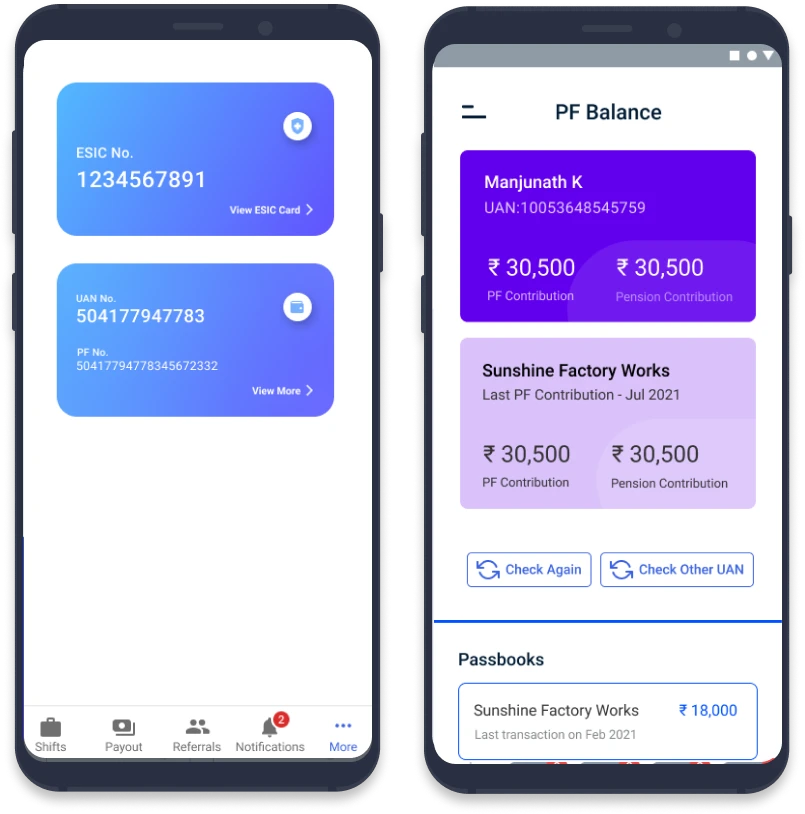 Secure Future For You
We help you get your PF and ESIC on time. You can watch your account grow straight from our app!
Support and Security Guaranteed
With our chat support available 24/7, an emergency feature on our app and special helpline for women - you don't have to worry about a thing after you join us!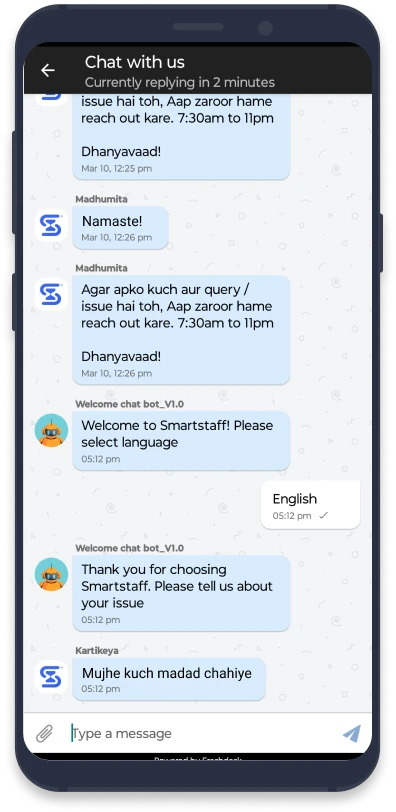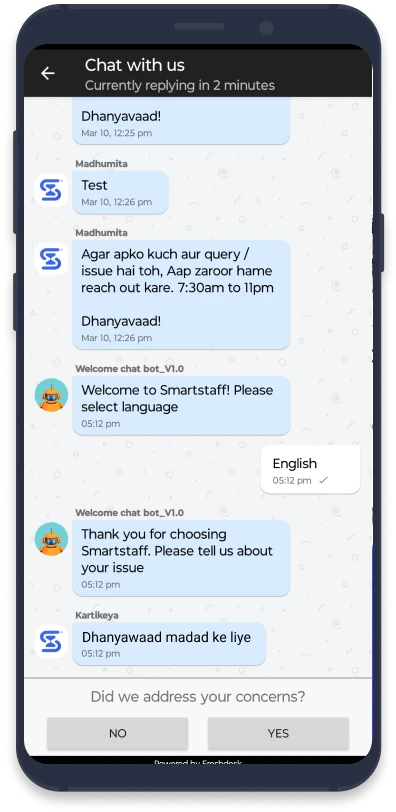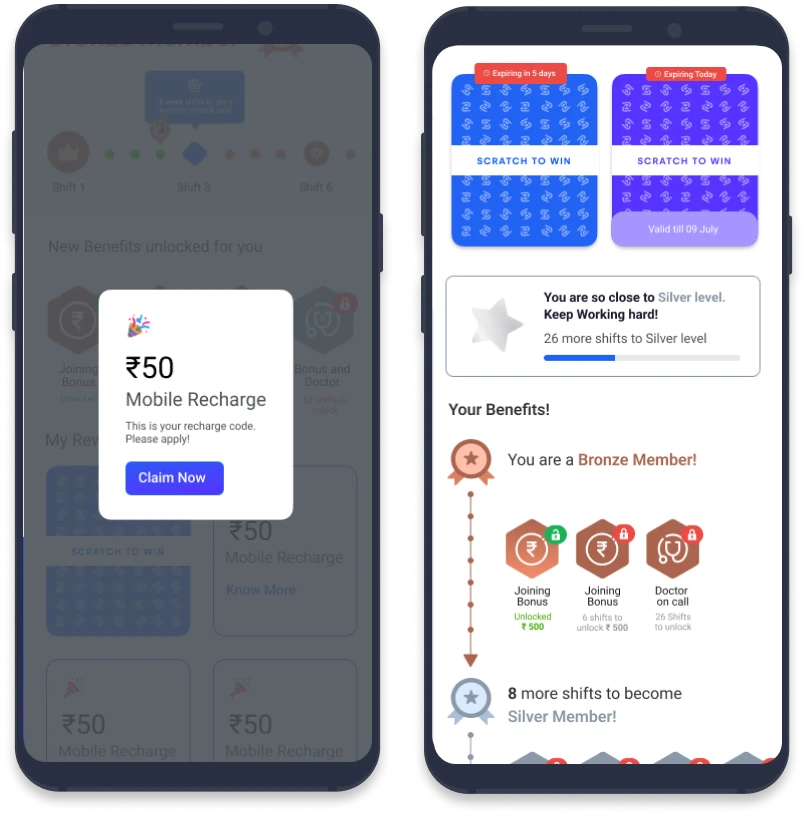 Earn More with Us
We understand your value and reward your loyalty with bonuses spread across the milestones you reach with us.
If things don't work?
If you are unhappy with your current job, we will help you find another within the Smartstaff ecosystem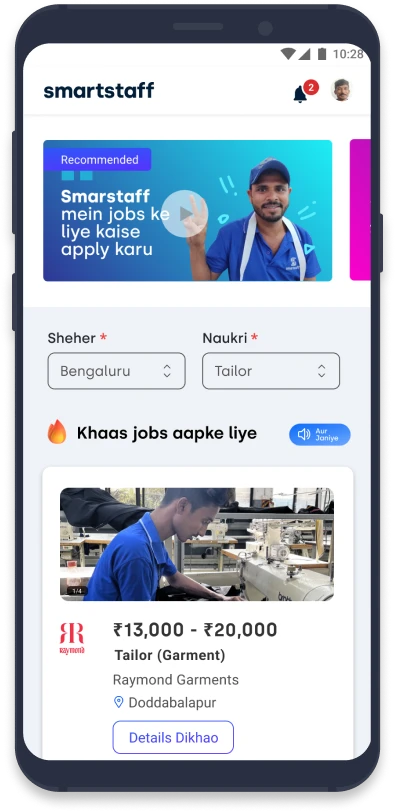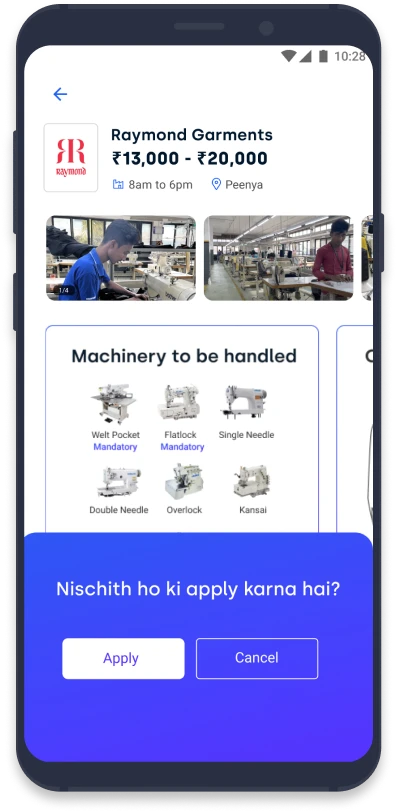 What our workforce had to say
Step into the shoes of our talented workforce and hear firsthand about their dynamic roles and fulfilling careers at Smartstaff
Over 11K+ workers from across India
Our large workforce reflects our significant presence in various industries and broad reach in the job market. We value and support our employees, striving to provide stability and growth opportunities.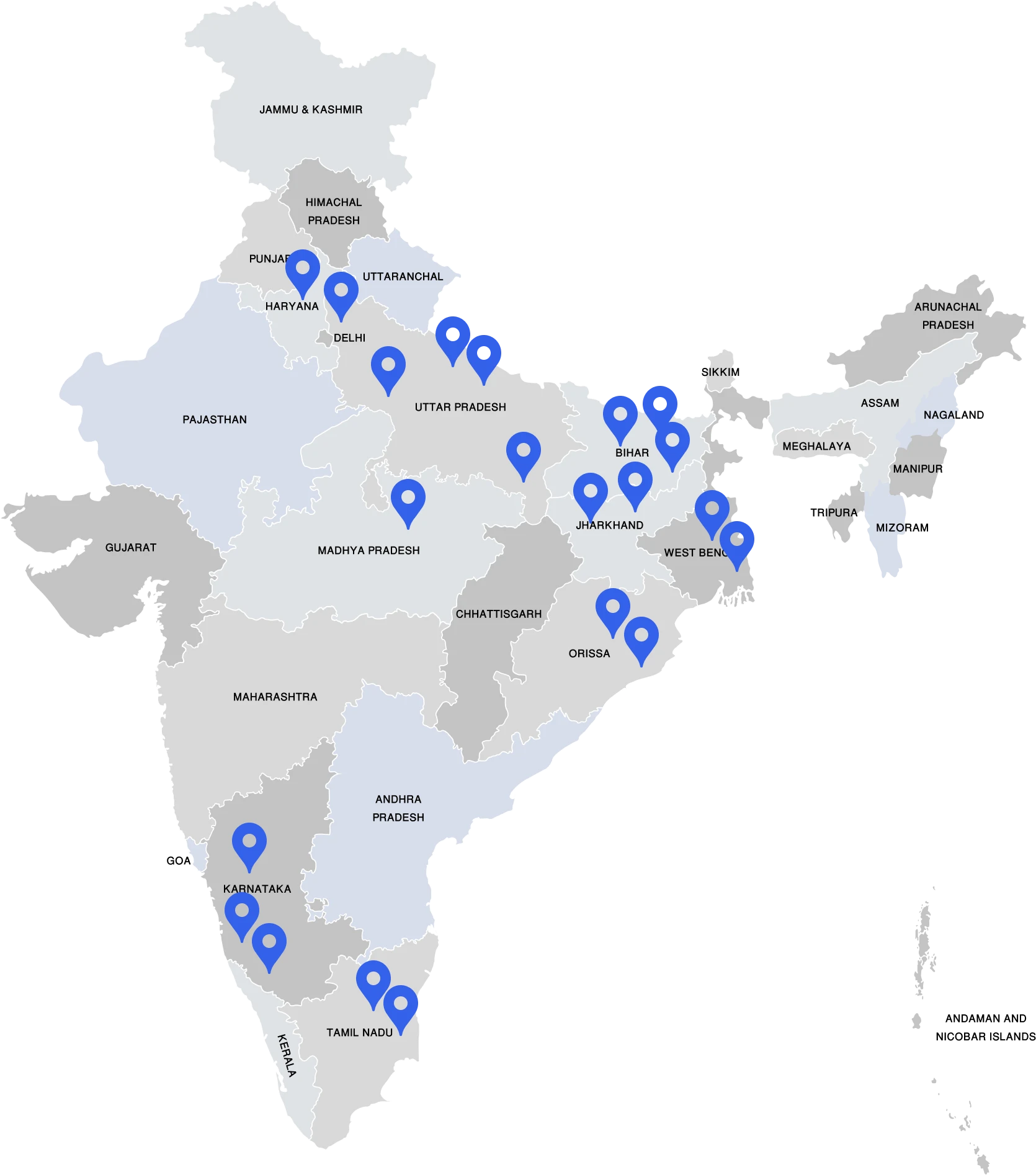 Take the first step
Let's make your life better, together.
Thank you!
We will reach out to you shortly!
Oops!